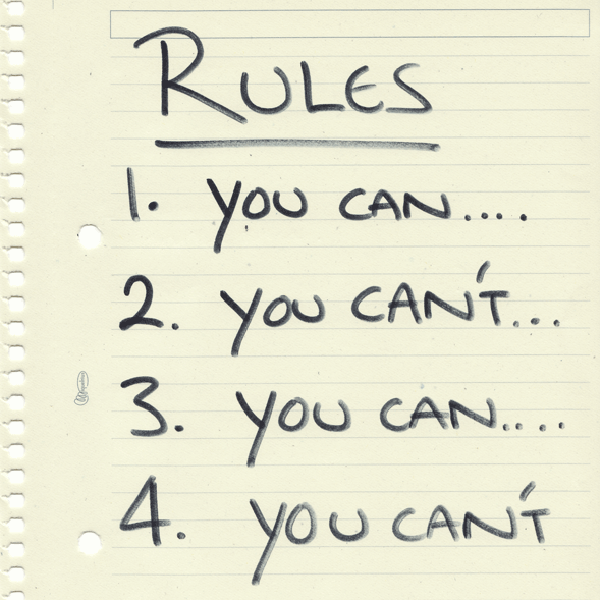 Big Carnival Don'ts for Men – Single or Taken
|
Fellas yuh know ah love allyuh, but with the Carnival countdown well in gear, I have some advice fuh yuh. Let me preface with three, main, man categories, so allyuh real clear on how to move.
Category One – Single
Nothing on de horizon. No one to answer to. Just you and ah pile ah woman who waiting to take ah wine. Prime time to bag ah ting. Why? Well because women (and men) tend to be more generous with their time and personal space during Carnival. Dat ting that yuh wine back on to "Wotless" by Kes in de One Fete woulda never give yuh de time ah day if you employed your traditional back-back move in de 51 in September.
So my first "don't" here is always be prepared and protected. The Carnival season has become known as the season without a rulebook, but there are some rules that should be constant, and contraception is that rule. Getting lucky for de season is almost a given, and forgetting to condomise can turn this luck into doom pretty quickly. Don't wait on her to be responsible; the risks can stack pretty high against the fellas too. Baby. STD. Even a small infection. Geed!
So your condoms in your glove compartment, and you reach in de dance. Woman everywhere. Here is where my second "don't" comes in. Don't get giddy and pick up de first wassy waist to come your way. Your criteria should be stricter during this free-for-all season. Chances are you will wuk it up with many women for a good, two tunes before even knowing their name and where they are from. Now I not saying doh take de wine eh. Just be aware, that there are some signs that can tune you into what kinda woman yuh dealing with. This one is especially for allyuh who know yuh can't handle 'bad ting'.
Next… skimpy dressing. Is Carnival. Woman who eh show skin for the whole year coming out with everything on show. That is a given. But there is skimpy dressing and dressing for a job interview at Villa Capri. Look for girls who wearing de short shorts, but looking decentish on top. Or if the rack on show with a pair of skinny jeans. Girls who have it all hanging out are sparing no opportunity to be noticed. Yuh eh want she.
Carnival is also the best time to gauge how Little Miss carries herself while under the influence. Do take notice of her in this light. What she is drinking is also an indication of what kind of girl she is. If she sucking a Stag – she could lime wit de boys. If she is sipping on a brightly coloured cocktail with a small clutch (fellas that's a purse that looks like a medium size envelope that can hold car keys, lip stick and hopefully some condoms) then she is either a classy lady or trying to be a classy lady. It may also allude to her being high maintenance, i.e. liking the finer things in life.
If, like me, she is drinking a stiff drink, it means that she is no nonsense and appreciates alcohol without the distraction of a chaser. Now if she chasing Vodka with Red Bull and following that up with shots, while asking you for a sip of your scotch and coconut that means she drinking anything and chances are she taking anything.  Behaviour is ah hell of ah ting eh?
Category Two – Pipser
What about meh fellas who just meet ah ting in de pre-season and she is now yuh fete companion until Ash Wednesday? She's not yuh gyul, but you enjoying the ride. This is the most important category, as this could go somewhere or it could end. Don't let the giddiness of the season force you to take your eyes off the road. This is crucial relationship time, and Carnival is the perfect season to perform the necessary tests to see if she has made the cut.
We talk about the drinking patterns before and de dress code. Now in this category, we need to delve into the integration. The integration into your lime. Yuh feting with yuh panders right through. Those who living in Trini and yuh boys who fly in from foreign to take ah wine. Don't forget yuh girlies too. De fete bubbling, and it's the first Carnival fete you attend with the new birdie on yuh arm.
How does she integrate? Is she wining down de place with all yuh boys? Is she being bitchy to your girls? Is she up under you like she wearing a velcro batty rider? What about her friends? Have they joined the lime too? Are they integrating? Is she up under them, and not really on you? Does she disappear regularly to go to the "bathroom" or go to get her own drinks?  I could go on and on here, but I think you get the point. Carnival is the perfect platform to put your new squeeze under the microscope, and to see if you will be taking her to Tobago for de Easter.
Category Three – Taken/Married
You and yuh wife well into de season. The season of fete, rum and ah woman in front and ah man behind. And is de season when anybody could get ah horn easy! So keep ah eye on yuh other half. Now I not saying that your wife going to indulge in any naughtiness eh. But de opportunity for naughtiness dey. Trust me.
Where you ask? Start with your friends. Especially your single friends who you've known for years. They were at your wedding. Drink yuh champagne. Eat food in yuh house on a Sunday. Dat doh mean they could wine down de place on yuh wife eh!
Now don't forget the rulebook get pack away for Carnival, and ah wine is just ah wine. But come nah man. Yuh eh want yuh padner feelin' up yuh goods, because that is essentially what is happening. Now I am sure your wife will make the first move in ensuring that yuh boys don't get too comfortable on her posterior. But if she doesn't well, let's just say knowing is half the battle.
Being married to a man with the longest list of friends from all corners of the island, I have always made it known that I not wining on nobody. Bottom to bottom maybe, but other than that, ride out. I will behave like ah skettel with my girls and even girlfriends of girlfriends. But other man – negative. Ah cannot be in a fete wining with meh husband friend, while he biting he lip and he hands behind his head in concentration! How it go look?
So fellas, doh get allyuh head tief 'cause waist giving 'way like Awake Magazine on ah Sunday morning. Be safe, keep your eyes open, and if it ain't looking right in dis season of excess, chances are it will never be right.
Eng out. Allyuh take ah wine fuh meh!
Check out the rest of this week's issue (31/2/11; Issue 43):
Look out for a new issue of Outlish.com every Monday.