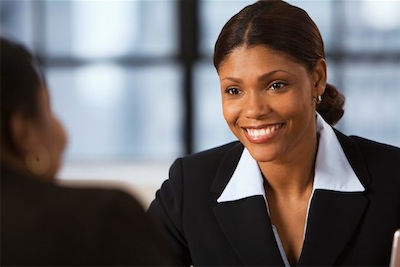 Are Your Work Friends Your Real Friends?
|
How many of you have made real friends at work? Call me cynical, but finding trustworthy individuals in an office environment, to some, may seem like trying to find Calder Hart – it may never happen. You see the office environment seldom breeds the quality of a true friend. These qualities I speak of are honesty, loyalty, dependability and trust.
Now, there may be a few occasions when true friendship blossoms, and you find someone who is genuine, loyal, and supportive, and still calls you or shows up for special occasions years after you've stopped working at the same place. But, to me, this generally isn't always the case.
 Coincidentally, after-work limes doh mean allyuh is friend either. That is just surface-level networking. I've been to social settings with co-workers who despise each other, and usually the tension is ridiculous and unwarranted. The same applies to travel, seminars and everything else that is work related. Just because you are around each other all the time, or go by Panchos or whatever your favourite lunch spot is together doesn't mean that the person or persons are really your friends.
Your true friends are the ones you enjoy having over to your house for cookouts, beach limes and taking trips to Tobago. They are the ones you call first to share good or bad news with. True friends are the ones who give encouragement, hugs, and sometimes a dose of the truth when needed. How many office colleagues do you want to hang out with down de islands for an entire weekend lime?
Spending eight hours a day and more with colleagues may either lead to close friendships or strained relationships. Sometimes you bond through daily contact – sharing office stress or hating your boss, or through actually clicking with that person, and sharing mutual interests. And, yeah, I'll admit that the idea of finding a true friend or four in the workplace really isn't that far fetched.
However, I'm cautious by nature, and I think about all the various predicaments you can find yourself in… like having to deal with someone who you thought was your friend spreading yuh business. Bacchanal, that's the monster you have to look out for when forming friendships at the office. In the office, the temptation for gossip, competition, and clique superiority can turn people into enemies.
Being naive, in the world of work thinking that loyalty and trust lies within cubicle enclosures and water cooler 'ole talk' could get you chewed up, and spat out in a heartbeat. When you start a new job, you might want to be liked by everyone, and swapping stories is a great way to connect with people. However, there's a difference between being Ms./ Mr. Congeniality, and having true friends. That is just the plain truth. So although you have to be careful about choosing your friends, I think you have to be even more careful in the workplace.
I usually refer to my co-workers as just that, co-workers. I may hang out with them and knock a few drinks on rather rare occasions, but they aren't my friends. I wouldn't share personal details with office mates. That is a no–no. Unless you absolutely know that your personal business won't get around the office, or worse have the cleaners gossip about you (trust me it happens), then by all means proceed.
The next predicament is when you actually have casual friendships with colleagues, and they expect the same treatment you'd give to your close friends. One of my close friends found herself in that position.
Her co-workers found out about her wedding, and some were even expecting an invitation. When she asked me if she should invite them so that they wouldn't feel badly, I told her, "One… it's your wedding, two… if you can't stand the people you work with, you're going to invite them to your wedding because of bruised egos?" Ultimately, she didn't invite anyone, but afterwards colleagues who hadn't been invited kept making subtle comments.
When you have work friends, not everyone understands their boundaries, and it really takes time to figure out who's a true friend, who's just a great liming partner, and who knows how to separate your activities outside of work from your workplace interaction. I personally tend to analyse and observe people for long periods, simply because human beings as such fickle creatures, but I still give people the benefit of the doubt.
You have to know where to draw boundaries with those you come into contact with on a daily basis, what you can share and can't share with co-workers, and consider whether the person really displays the characteristics of a true friend. That person in the cubicle next to you may actually turn out to be a lifetime friend, or just a liming buddy who's there for a season.
Image credit: madamenoire.com