Advertise With Us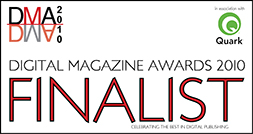 Why advertise on Outlish.com?
Outlish is tapping into the pulse of Trinis, creating a truly engaged, online community through crowdsourcing and collaboration. Outlish.com is one of the few online spaces, specifically created to document the lives of a creative and empowered generation, and discuss issues they can truly relate to, because we consider their life stages, aspirations, values, and needs – whether it's about following their passion, considering entrepreneurship, mulling over relationships (married or single), or coming to terms with their age.
Our content is original and distinctly Trini, with broad appeal, making us a prime, digital liming ground for young Trinis.
Our traffic
+ 20,000 monthly, unique visits (or more) on average.
+ The more people read, the more people they refer to the site.
+ Outlish has a very savvy, loyal audience.
We've grown Outlish with love and passion to make sure that our audience is engaged.
Our audience
+ Broad age range: 18-49 years old.
+ Core age: 21-40 years old.
+ Young professionals, students, entrepreneurs, artistes, innovators, and online influencers.
+ Trinis at home, and abroad in major, Caribbean Diaspora communities in the US, Canada, and United Kingdom.
+ Our readers are active and engaged, and contribute to outlish.com.
Our content
+ Distinctly Trini, with broad, Caribbean appeal.
+ Original, relatable, and relevant. Keeps readers engaged, and coming back for more.
+ Our readers don't just read. They connect with our content.
+ Readers can count on getting new content every Monday morning. We never miss an issue.
+ Outlish is true to its audience, because it's produced by its audience.
Our ad opportunities
Outlish offers a variety of sponsorship options, including:
Banner ads.
Targeted content sponsorship.
Text links.
Sponsored tweets and Facebook blasts.
Outlish.com is relevant and refreshing, delivering impact with key target audiences.
Get outlished. Call us at 749-6027 or email ideas@outlish.com to discuss advertising opportunities, and creating a customized package that suits your marketing objectives.
*Source: Google Analytics, October 2011
               Sitemeter, October 2011